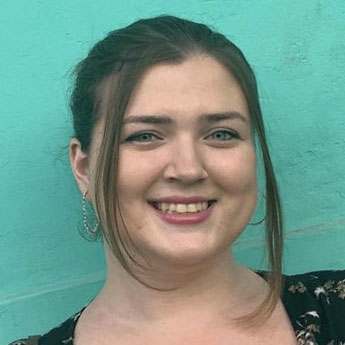 TESSA TRACY '21PEAKE PILOT PROGRAM FELLOW & COACHING DESIGN SPECIALIST
Tessa completed her Fellowship in 2021 before starting as the Fellowship Program's Coaching Design Specialist and taking on an international community-led development role with the Chain Collaborative. As the Chain Collaborative's Program Manager reporting to the Executive Director, Tessa supports coffee growers as they design and execute sustainable development projects in their own communities and improve the value chain as a whole from crop to cup.

Born and raised in Cambridge, Massachusetts, Tessa has believed in social media's ability to empower local businesses since first working with the Peake Pilot Program Fellowship as a Research Associate during her senior year at Cambridge Rindge and Latin High School. Tessa continued to develop for-profit and nonprofit social media strategies for organizations that support their communities both locally and internationally. Her Spanish fluency has helped her work on best practices for local businesses as Fellowship Applied Learning Partners in over 100 Community Commerce Market Categories. Tessa graduated Magna Cum Laude and Phi Beta Kappa with a B.A. from Barnard College with a double major in Political Science / Spanish & Latin American Cultures. In addition to her other roles, Tessa is completing an online M.S. in Community and Organizational Leadership from the University of Wisconsin.
FELLOW 20 YEAR AND 5 YEAR VISION STATEMENTS
"My vision for our community of Cambridge over the next 20 years is to see a return of the type of small, family businesses I grew up with and that we have seen closing over the last few years. I'd love to see this small business growth be distributed across all of our neighborhoods and diverse communities within Cambridge."

"My vision for our community of Cambridge over the cross-training months of my Fellowship is that our community would be more interconnected and equipped to use social media for good."

— Tessa Tracy '21, Coaching Design Specialist
FELLOWSHIP CERTIFICATIONS EARNED TO DATE
Tessa earned the 26 Field Certifications after completing four levels of training and delivering measurable value to small and local businesses on each skill covered.
Field Certifications differ from academic credentials in that each certification is a measure of value delivered to a local business. Specifically, a certification was only conferred after Tessa:
Trained on the specific skill.
Passed an assessment to ensure understanding of that skill.
PEAKE PILOT PROGRAM FELLOWSHIP Leader Quote on Tessa Tracy '21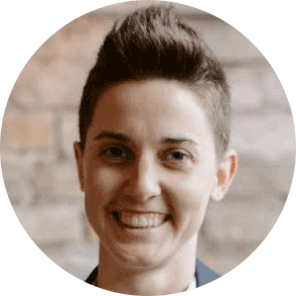 "As Tessa's Operations Coach during her Fellowship, I saw first hand her strength in communicating and understanding strategic initiatives for each client who served as an Applied Learning Partner. Tessa's clients all experienced measurable benefits from her commitment to community-led innovation and her expertise on growth through social media. Tessa's focus on business continuity best practices also made a big difference to her clients getting through the pandemic as well as they did. During good times and bad, Tessa's creativity came through in the social media content she developed, the business processes she improved, and the community connection campaigns she led."

— Em Shank '14, Peake Fellowship Development Team Business Metrics Lead & Fellow Coach
SCOPE OF IMPACT
Throughout Tessa's Fellowship and in her previous time as a Research Associate, she upskilled local businesses on Outreach & Engagement, Community Commerce, Operations, and Cybersecurity. To begin that process, Tessa generated a total of 3,811 scores for 3,676 organizations based on best practices for 265 market categories. Tessa helped to build 279 Revenue Grower benchmarking tools and then measured the ongoing progress she made with specific clients described in the Proof Point section below.

Scores Completed shows the number of organizations Tessa benchmarked against their priority challenges segmented by type (e.g., best practices for Social Media, Innovation, Community Commerce, Operations, Business Continuity, and Cybersecurity). Each score type covers approximately one hundred best practices.
Businesses Served shows the number of unique businesses for whom Tessa completed different types of scores.
Market Categories shows the number of unique industry segments represented by those businesses Tessa benchmarked.
Best Practices shows the number of market category-specific Revenue Grower tools that Tessa expanded. (Revenue Grower tools for healthcare organizations focused on increased wellness rather than revenue; Revenue Grower tools for nonprofits focused on increased support rather than revenue.)
Community Exchange Actions for Local Businesses shows all of the Actions Tessa contributed to create and improve small and local businesses.
Completed Community Commerce Research Projects shows the number of special projects Tessa accomplished during her Fellowship.
IMPACT PROOF POINTS
Tessa supported several clients with ongoing training over the Cross-training Fellowship through monthly individual sessions. Specifically, Tessa's coaching to business leaders improved each organization's effectiveness on a range of business growth priorities:
Access, Outreach & Engagement to new local & global customers/markets
Ecommerce to convert that engagement into more sales beyond in-person transactions
Secure Supply Chains with (B2C) suppliers and (B2B) customers
Over the course of the Fellowship, Tessa received an average of 5 stars from business leaders who left online reviews about their experience working with Tessa. Example reviews:
"Tessa has been wonderfuL and patient with me in regards to utilizing social media to help my business. All the people I have worked with in the Fellows Service have been quick to respond and great at helping me solve challenges that crop up. I highly recommend them."

Anne Schroeder

Artist and Owner at Anne's Feather Art

"Tessa and the Fellowship have been great at helping me get my business noticed more with social media and other online avenues. It's marketing money well spent in my opinion."

Erica O'Brien

Owner at Studio 20/20

Representative clients from Private Sector Services market categories.



Representative clients from Retail market categories.



Representative client from Manufacturing market categories.



Representative client from Natural Resources market categories.



Representative clients from Public Sector market categories.



APPLIED LEARNING PARTNER QUOTE

"During Lampin's years progressing as a partner with the Fellows Service, we've been able to get new customers and serve our strategic partners in more cybersecure, sustainable, and profitable relationships. That began with analyzing which customers and suppliers are most strategic with the help of the Peake Fellowship's Networked AI & Big Data-based training platform."

— Robin LeClaire, CEO at Lampin

FELLOWSHIP COMPLETION QUOTE

"The Peake Fellowship's Internet-enabled, mutual mentoring approach will strengthen America's national defense along with the health and prosperity of every local community that participates. I've experienced how the Peake Fellowship accelerates that progress for Minority Serving Institutions, regional, and national colleges & universities."

— Tessa Tracy '21, Coaching Design Specialist