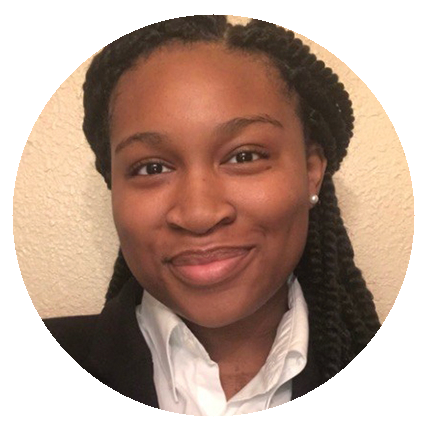 Tyler Holloway '23 Peake Fellow
Originally from Stone Mountain, Georgia, Tyler's passion for entrepreneurship goes as far back as she can remember. As a student at Savannah State University, Tyler co-founded TigerCo Marketing, an initiative that took an inventor's hot sauce to market with local stores. All of the company's profits go toward a micro-loan program for other students at Savannah State. The overall TigerCo initiative, which was highlighted on the cover of Founder Magazine, has become a blueprint for rallying community support and joint innovation. As part of her service learning, Tyler also co-created an online marketplace for goods from student entrepreneurs across the campus. Beyond her interest in community commerce, Tyler also served as a Graduate Teaching Assistant in 2021 and received a Coca-Cola United Bottling Company Internship & Scholarship in 2020.

Tyler graduated in December 2020 with a Bachelors in Business Administration and a focus on Marketing from Savannah State where she is currently completing her MBA. Tyler hopes that her one-year Peake Fellowship will accelerate her strengths in mentorship and business.


Excerpt from Tyler's nomination to the Mary S. Peake Fellowship Selection Committee:

"It is with great pleasure that I nominate Tyler Holloway for the Peake Fellowship on behalf of Savannah State University and President Kimberly Ballard-Washington. Tyler is a passionate, determined student who has repeatedly proven to be a dedicated and reliable scholar. I have no doubt that she will be an asset to the program."




Dr. Shalonda Mullgrav
Interim Vice President of University Advancement
Dean of the College of Business Administration
Savannah State University