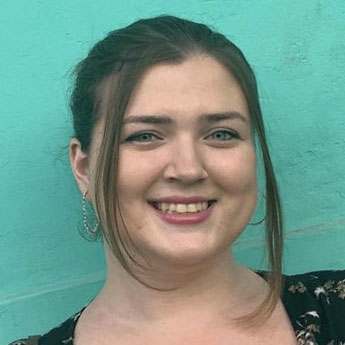 Tessa Tracy '21 PEAKE PILOT PROGRAM FELLOW
Tessa completed her own Fellowship in 2021 before starting as the Fellowship Program's Coaching Design Specialist and taking on an international community-led development role with the Chain Collaborative. As the Chain Collaborative's Program Manager reporting to the Executive Director, Tessa supports coffee growers as they design and execute sustainable development projects in their own communities and they improve the value chain as a whole from crop to cup.

Born and raised in Cambridge, Massachusetts, Tessa has believed in social media's ability to empower local businesses since first working with Venly as a Research Associate during her senior year at Cambridge Rindge and Latin High School. Tessa continued to develop for-profit and nonprofit social media strategies for organizations that support their communities both locally and internationally. Her Spanish fluency has helped her work on best practices for local businesses as Fellowship Applied Learning Partners in over 100 Community Commerce Market Categories. Tessa graduated Magna Cum Laude and Phi Beta Kappa with a B.A. from Barnard College with a double major in Political Science / Spanish & Latin American Cultures. In addition to her other roles, Tessa is completing an online M.S. in Community and Organizational Leadership from the University of Wisconsin.