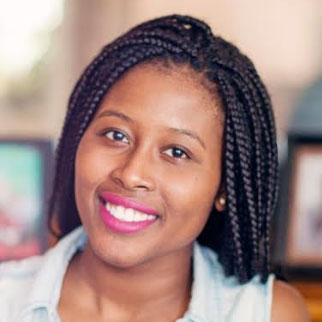 Teonna Anderson '16 VENLY FELLOW: INDUSTRY ASSOCIATION PERSPECTIVE
Growing up in Everett, Massachusetts, Teonna began helping local businesses grow as her way of working through high school and then college. Teonna graduated from Suffolk University in Boston with a BS in Public Relations with a double minor in Marketing and Broadcast Journalism. During that time, she had been an applied learning and teaching role model for Venly as a young leader in the U.S. Credit Union movement.

During her second two years at Suffolk, Teonna began mentoring with longtime Venly client, Ron Draper, CEO of the Somerville Municipal Federal Credit Union and Board Member of the Cooperative Credit Union Association. The 5,000+ non-profit credit unions across the U.S. serve as member organizations for their depositors. In turn, the credit unions themselves are members of regional associations like the Cooperative Credit Union Association which serves credit unions across four states.

As a Marketing and Financial Education Specialist at Somerville's Credit Union, Teonna worked with a Venly Fellow on outreach and engagement. Teonna's role included establishment and oversight of the credit union's website and digital marketing presence as well as implementation of press, digital strategies and campaigns that increased membership. Teonna also conducted internal trainings on new programs, promotions, policies, and procedures.

Based on her leadership at the credit union, Ron Draper nominated Teonna for the Venly Fellowship a few months after her college graduation. Teonna's contributions led to a series of national credit union initiatives with longtime U.S. credit union executive and Cooperative Credit Union Association (CCUA) President/CEO Ron McLean and CCUA Vice President Bonnie Doolin. Her experience laid the groundwork for Venly's ongoing development of a nationwide strategy for credit unions to grow with the help of Networked AI & Big Data. Beyond progress with individual credit unions, Venly analytics now include over 50 benchmarks on every credit union in the U.S.

After her Fellowship, Teonna went on to leadership roles at PBS (Public Broadcasting System) and is now at global semiconductor manufacturer AMD. As AMD's Partner Enablement Project Manager, Teonna collaborates with subject matter experts across the computer industry worldwide.