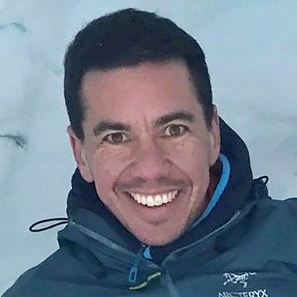 Perry Cohen VENLY & PEAKE FELLOWSHIP DEVELOPMENT TEAM FOUNDING PARTNER / EXPERIENTIAL LEARNING AND SUPPLY CHAIN STRATEGY LEAD
Perry brings to Venly experience at the intersection of supply chain management and applied learning and teaching. Perry spent ten years in a range of field management roles for C&S Wholesale Grocers, the largest grocery wholesaler in the United States. C&S has been recognized internationally for its innovation with employees and its support for independent supermarkets and grocers. With over 90 years in the supply chain industry, C&S delivers over 140,000 different products from more than 50 high-tech warehouses. All together C&S supports over 14,000 grocers including many of the nation's largest supermarket chains as well as independent stores. Perry's roles at C&S included Director of Community Relations, Vice President of Regional Operations, and Vice President of Leadership Development and Education. Perry continues to serve as a C&S board member, and has been in that role for over a decade.

In 2014, Perry founded Venture Out, an applied learning and teaching organization that runs backpacking and ski trips for the LGBTQ community. Venture Out brings Perry's educational skills in professional and personal discovery from supply chain to the outdoors. The organization puts special attention on access for participants who might otherwise not yet have the skills, funds, equipment, or transportation to join a trip. In 2018, the Sierra Club's national magazine highlighted Venture Out's success as a national role model for diversity and inclusion. For Venly, Venture Out's strength in skill building provides a role model for how local businesses and organizations could use their community connection campaigns for growth to better respond and recover during natural emergencies.

Perry is a certified wilderness first responder. He also served as a Division I and Division III college soccer coach. Perry holds a BA in Fine Arts and a Masters in Education for Leadership Development from the University of Pennsylvania and a Masters in Sports Administration from the University of New Mexico.