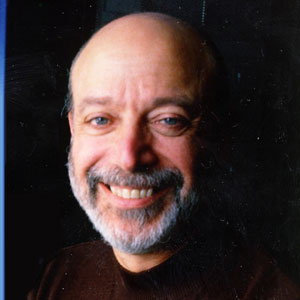 Paul Horn, PHD VENLY EXECUTIVE CHAIR; VENLY & PEAKE FELLOWSHIP DEVELOPMENT TEAM FOUNDING PARTNER
Dr. Paul Horn is an innovator of mass scale, MediaWiki-based Networked AI & Big Data systems for applied learning, collaboration, and commerce. Paul joined Venly and the Peake Development Team in 2017 after his roles as Senior Vice President of IBM Research; New York University Senior Vice Provost for Research; and Chair of the New York Academy of Sciences during its 200th year. Paul helped define what became the VenlySpaces ecosystem management software when he first started advising the team in 2005.

Under Paul's leadership of IBM's 3,200 technical employees across eight sites in five countries, IBM pioneered the Watson artificial intelligence system and a wide range of innovations in big data and autonomic computing aligned with IBM's overall focus on open source. Beginning in 2017, Paul began day-to-day guidance with Venly and the Peake Development Team. Specifically, he focused on how the MediaWiki open source platform could drive community upskilling through microcredentials on outreach & engagement, ecommerce, cloud-based operations, and cybersecurity. In this role, he has been active nationally with needs assessments of local businesses and their industry ecosystems, local chambers of commerce & other trade/professional associations, higher ed institutions, and the U.S. Department of Defense. As a first generation college student, Paul has had a focus on strengthening the impact of higher ed institutions in serving both first gen undergraduates and their anchor communities.

Prior to IBM, Paul was a tenured professor of Physics at the University of Chicago and an Alfred P. Sloan Research Fellow. After IBM, he helped found the New York University Center for Urban Science and Progress (CUSP). He holds a BS in Physics from Clarkson University and a PhD in Physics from the University of Rochester. Paul is a member of the National Academy of Engineering and has received numerous industry and science honors for his contributions at the intersection of business and technology.