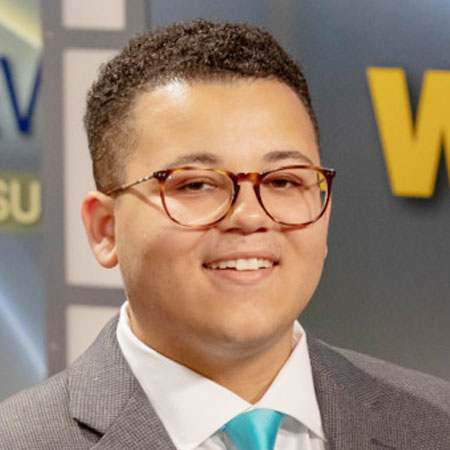 Mason Costa '21 PEAKE PILOT PROGRAM FELLOW
Mason Costa saw his Fellowship as a chance to help small & local businesses use social media and cybersecure operations to accelerate their Post-COVID recovery and reinvention. Born and raised in Dedham, Massachusetts, Mason graduated from West Virginia University with a B.A. in Broadcast Journalism, and a minor in Communications. At WVU, Mason developed a passion for creating stronger community connections through social media, video, and photography. In addition to Mason's work behind the camera, he helped launch the on-air television program, WVU News, as an anchor and beat reporter. He used his broadcasts to share the campus experience through live broadcasts aired on the PBS station for northern West Virginia.

Mason's understanding of social media outreach helped him promote his own services as a campus DJ for university events and local nightclubs. He also volunteered as Social Media Chair for his fraternity where he improved recruitment numbers and profiled member achievements. After graduation, Mason took a media and technology support role for mass events at Gillette Stadium in Foxboro, Massachusetts which was interrupted by the pandemic.

Mason's experience in journalism and new media technologies as well as his experiences working in neighborhood businesses led him to Peake Fellowship as a Research Associate prior to his selection as a Fellow. In that research role, he joined a Community Commerce Project focused on collaboration among the nation's Historically Black Colleges and Universities, Hispanic Serving Institutions, Tribal Colleges, and regional colleges. One particular focus of Mason's work has been to support Black-owned businesses in West Virginia and Massachusetts as part of a larger project across the 50 states and five territories. Based on that experience, Mason will continue supporting those projects as he helps local businesses grow, create jobs, and strengthen each community he serves.