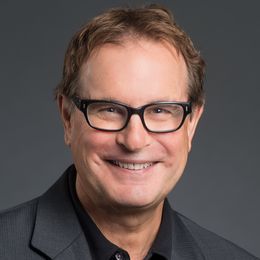 David Cooperrider, PhD VENLY & PEAKE FELLOWSHIP DEVELOPMENT TEAM FOUNDING PARTNER / STRENGTH-BASED CAMPAIGN LEAD
Dr. Cooperrider's decades of strength-based community commerce innovation created the blueprint for Venly's mobilization to help small & local businesses grow. David is a Case Western Reserve University Distinguished University Professor and holds the Fairmount Santrol - David L. Cooperrider Professorship in Appreciative Inquiry at Case Western's Weatherhead School of Management. At Weatherhead, he serves as the faculty Founder and Director of the Fowler Center for Business as an Agent of World Benefit.

David is best known for his establishment of Appreciative Inquiry with his mentor Suresh Srivastva. Leaders in business, the public sector, education, faith-based organizations, and nonprofits attribute their innovation and measurable growth to their use of David's strength-based methodologies. David has been brought in for multi-stakeholder innovation projects by U.S. Presidents, the U.S. Navy's Chief of Naval Operations, and the General Secretary of the United Nations. His corporate clients include Apple, Boeing, Cleveland Clinic, Green Mountain Coffee Roasters, Johnson & Johnson, McKinsey, Smuckers, National Grid, Verizon, and Walmart. Jane Nelson at Harvard University's Kennedy School of Government recently wrote, "David Cooperrider is one of the outstanding scholar-practitioners of our generation."

In addition to his industry work, David has published 25 books and authored over 100 articles and book chapters. He has also been the recipient of numerous awards and honors. In 2014 with the support from the family foundation of Green Mountain Coffee founder Robert Stiller, Champlain College created the David L. Cooperrider Center for Appreciative Inquiry at the Stiller School of Business. In 2017, David received the Organizational Development Network's Lifetime Achievement Award—the highest honor from the largest international association in the field of organizational development.