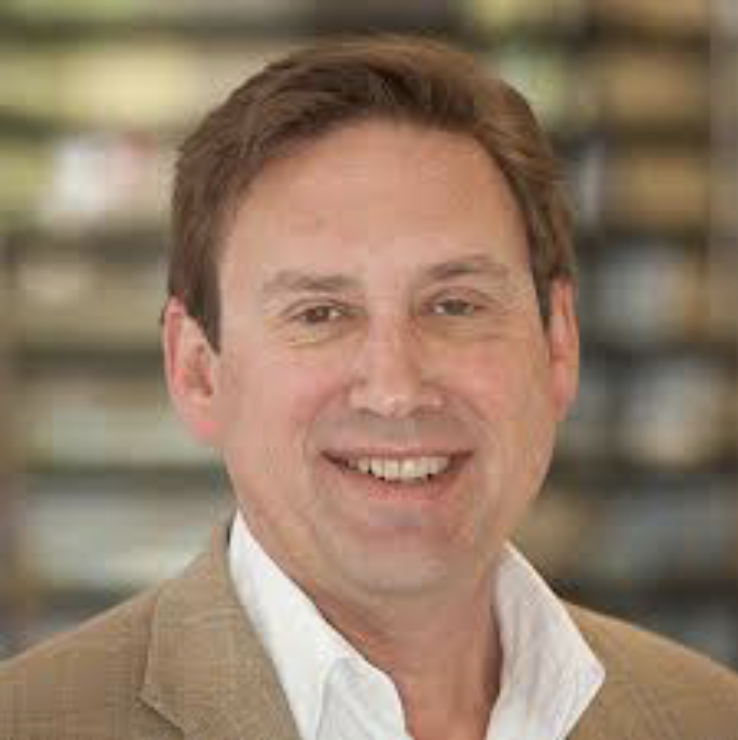 BRAD PERKINS, MD VENLY & PEAKE FELLOWSHIP DEVELOPMENT TEAM FOUNDING PARTNER
Dr. Brad Perkins helped to envision the Peake Fellowship's platform and pilot efforts in community healthcare innovation when he was the Chief Strategy Officer and Chief Innovation Officer for the U.S. Centers for Disease Control. He currently serves as Chief Medical Officer for Karius, a leader in liquid biopsy for infectious diseases. Previously, Brad had served as co-founder and Chief Medical Officer at The Commons Project Foundation, Chief Medical Officer with genetics pioneer Dr. Craig Venter at Human Longevity, Inc. (HLI), and Executive Vice President for Strategy and Innovation and Chief Transformation Officer at Vanguard Health Systems, a multi-state, for-profit, integrated health services provider with nearly 46,000 employees.

Before entering the private sector, Brad served two decades in the U.S. Public Health Service and the CDC where he led the Meningitis and Special Pathogens Branch and investigated global bacterial disease epidemics. He co-discovered the bacteria that causes Cat Scratch diseases and conducted research leading to development of several new bacterial meningitis and pneumonia vaccines, which became global standards for vaccine therapy. In 2001, Brad led the field and laboratory investigations into U.S. anthrax attacks and helped build the nation's emergency response capability. He also led CDC efforts to improve population health for specific demographic groups. Brad earned a BA in Microbiology and an M.D from University of Missouri. He did his residency at Baylor College of Medicine and earned an MBA from Emory University.